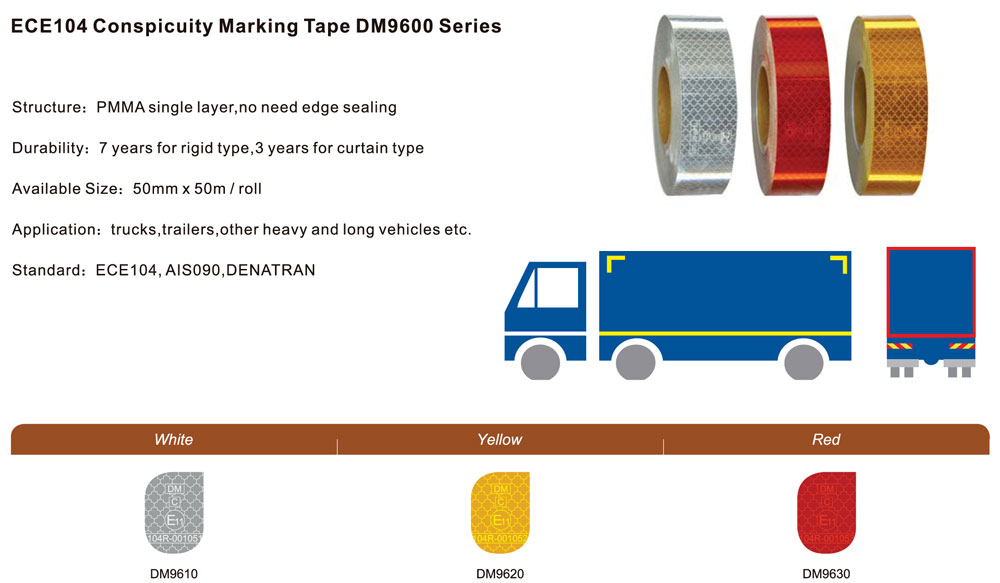 DM9600 conspicuity marking tape is a tough weather resistant product designed for rugged outdoor use.
The material is intended for application as conspicuity marking on trucks and trailers with rigid sides.
Product Construction
1.DM9600 conspicuity marking tape is composed of cube corner (microprism) retroreflective elements integrally bonded to a flexible,
smooth-surfaced tough and weather resistant UV stabilized polymeric film.
2.The prismatic surfaces are coated with a vacuum deposition of aluminium to provide a mirror surface to the prism facets.
3.The resulting material is not more than 0,20 mm thick, and comes with an aggressive high-tack pressure sensitive adhesive.
4.The product is single layer, with no need for edge sealing.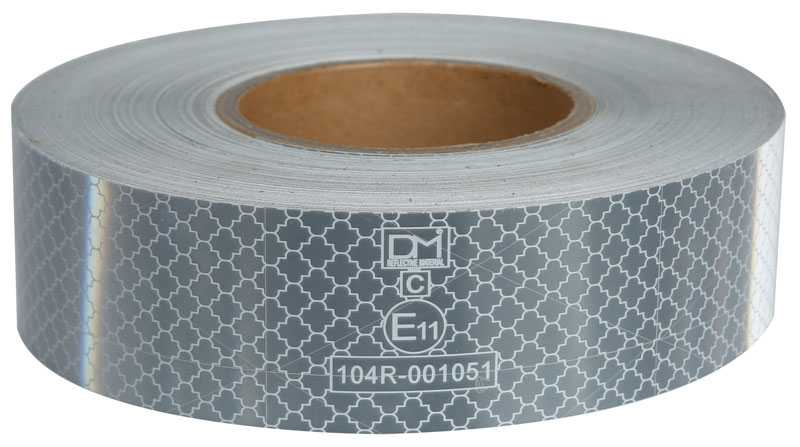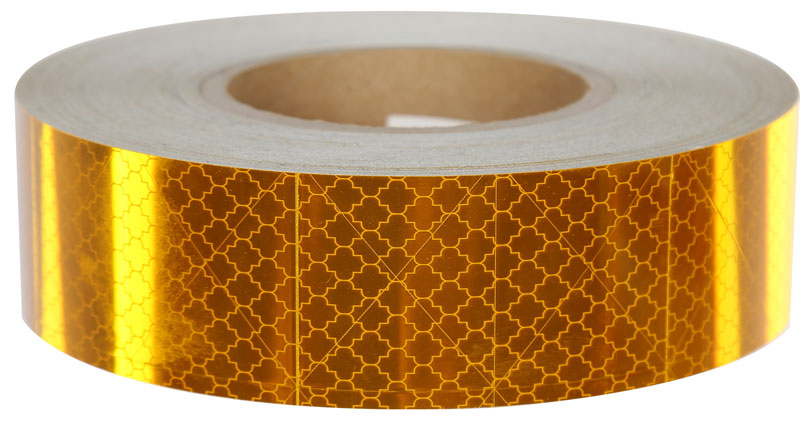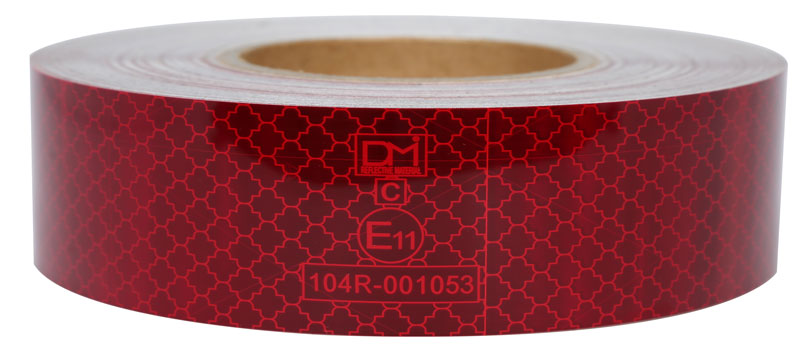 Retroreflection
DM9600 conspicuity marking tape complies with the minimum reflectivity requirements of Regulation ECE 104 Class C. When illuminated with CIE standard illuminant A and measured with the provisions of CIE No. 54, the coefficient of retroreflection for DM9600 conspicuity marking tape shall be not less than the values in Table as below:
Observation Angle

Entrance Angle (β)

Beta 1 (β1)

0°

0°

0°

0°

20` (0.33°)

Beta 2 (β2)

5°

30°

40°

60°

White

R`

450

200

90

16

Yellow

R`

300

130

65

10

Red

R`

120

60

30

10
Our Company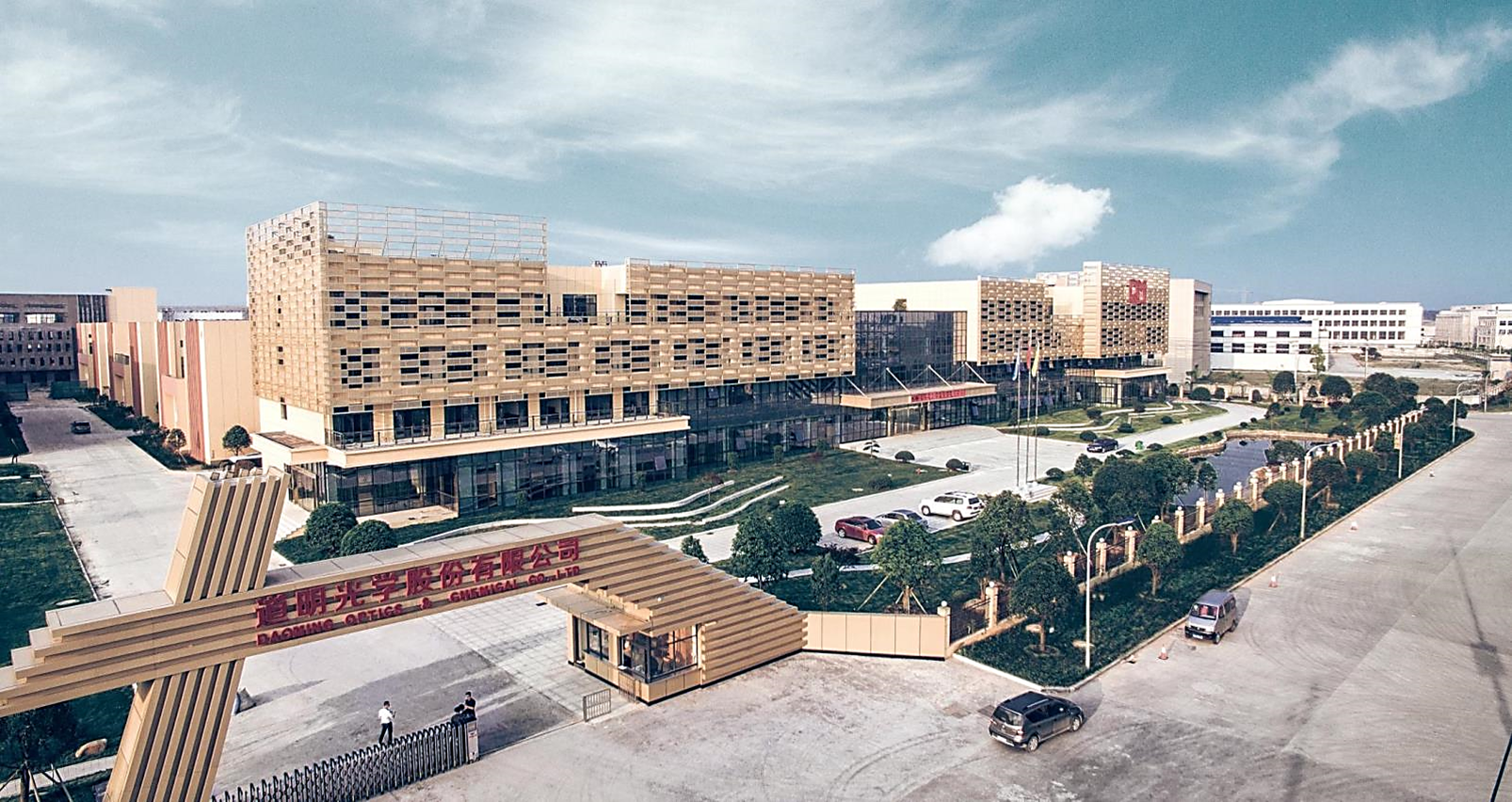 DM is a leading manufacturer of the reflective material in China, one of the biggest companies producing reflective sheeting, reflective fabrics, photoluminescent films and conspicuity marking signs and tapes in the world-wide.
DM developed various kinds of reflective sheetings by it`s own patent. DM is the first company developing prismatic reflective sheets in China,and has been becoming the very important competitor of 3M, Avery Dennison and other manufacturers.
DMLITE products comply with and exceed specifications of ASTM D 4956, EN12900, ISO 7591, L-S-300C, AS/NZS 1906, EN ISO 20471, ANSI 107, ECE R 104 etc.. DM is dedicated to develop, produce and sell the high quality reflective material and trying the best to make every customer/partner satisfied.
Now DM has the big production capacity of prismatic reflective material after the new headquarter was finished in 2016. We hope to grow with you in the soon future.
-In 2002, DM was founded by producing reflective fabric.
-In 2004, set up the new production lines of reflective sheeting in the 2nd factory .
-In 2005, evaluated as High-Tech Enterprise of Zhejiang Province.
-In 2007, acquired IPO right , evaluated as High-tech Enterprise of China.
-In 2009, 3rd factory constructed by producing glass beads, release paper etc..
-In 2011, became the 1st public-listed company in the reflective fields in China
-In 2013, All products started to be produced in the 4th factory.
-In 2015,DM9600 get approve the ECE104 from UK VCA.
-In2006: The new headquarter for high level prismatic sheets finished
DM Brazil branch company founded.
DM Korea branch company founded.
With years of export experience along with excellent quality, advanced services and competitive prices, DM has won numerous customers' trust and support.With years of export experience along with excellent quality, advanced services and competitive prices, Kingnod has won numerous customers' trust and support.

Certificate system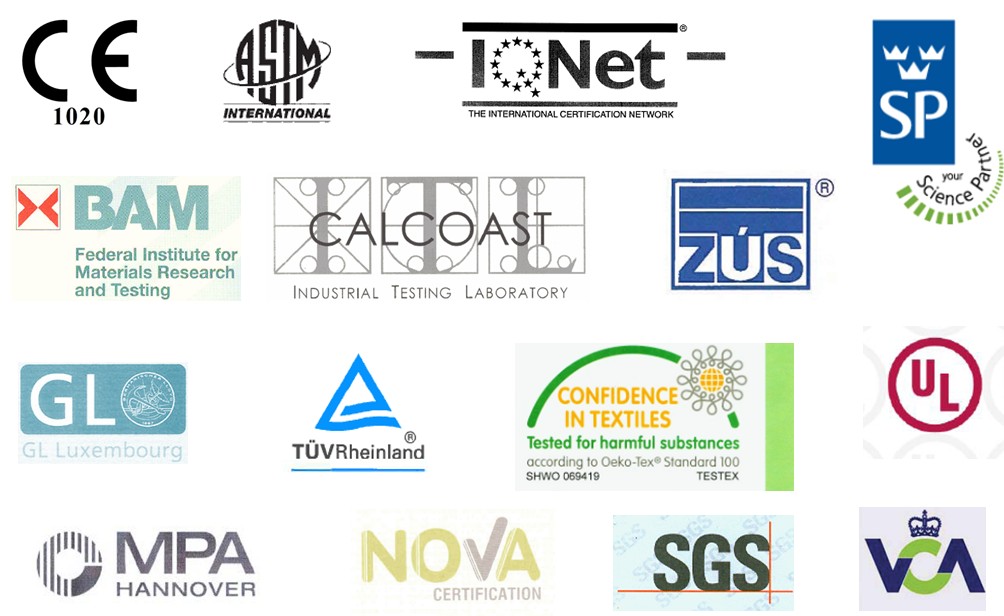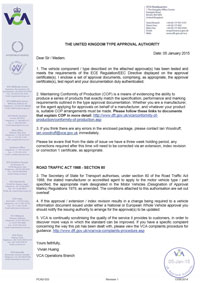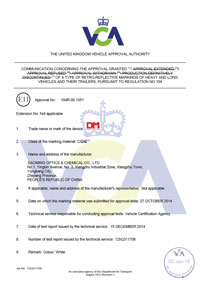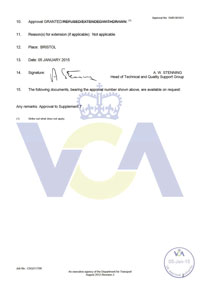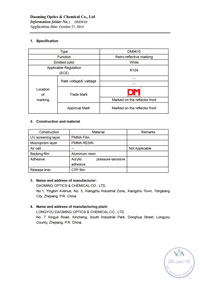 DM Workshop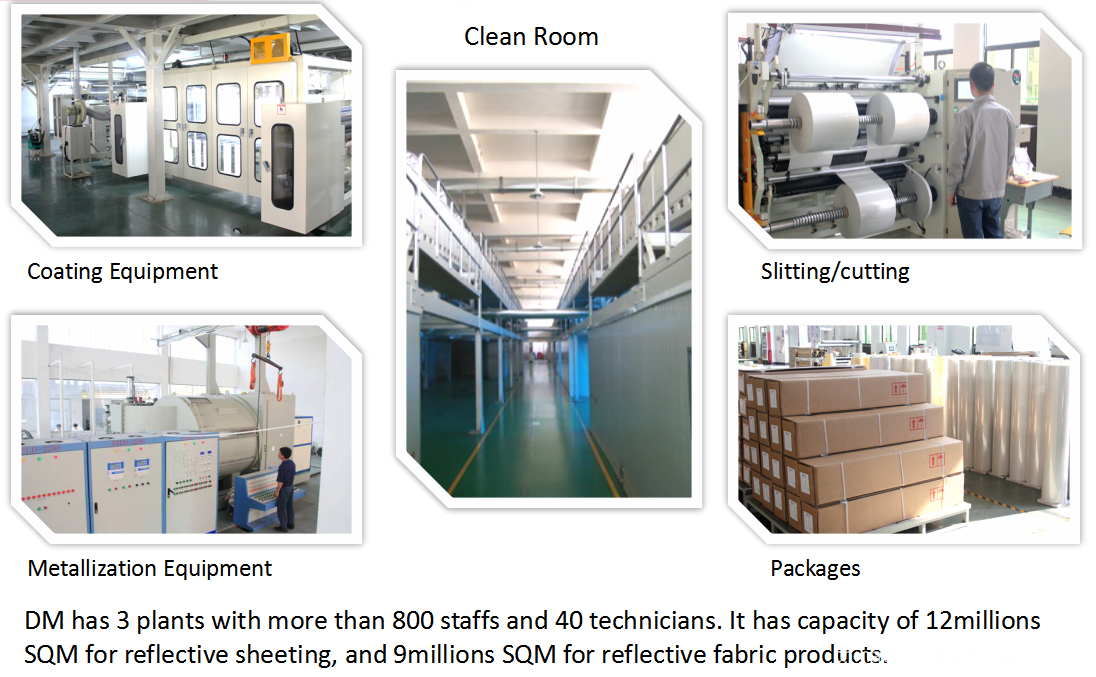 RFQ